Susan Murray, VP Business Development and International Commercialization 
VP Business Development and International Commercialization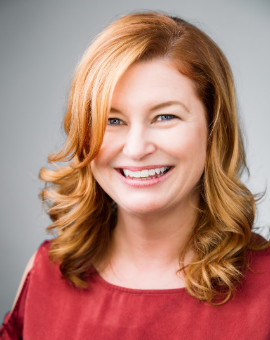 Biography
A vetted talent acquisition expert with more than 17 years in full life cycle recruitment and business development, Susan Murray has a proven ability to foster relationships with executives for life science, pharmaceutical and medical device opportunities.
She began her talent acquisition career at Kenexa (IBM) as a pharmaceutical sales recruiter where she found her passion to connect people with professional positions and discovered her gift to turn challenges into opportunities. Recognized by her superiors, she was promoted to an Onsite Staffing Consultant at Teva Pharmaceuticals where she spent 2 years repairing internal recruitment issues. Later, she went on to do the same for other industry leaders such as Parexel and Beckman Coulter. An innate problem solver, she traveled the U.S. to bring her expertise to professional institutions who were searching for long-term staffing solutions.
Susan went on to new experiences in healthcare recruiting leadership, spending years building relationships with healthcare executives and helping to build one of the fastest growing healthcare recruitment organizations in the country, eHospitalHire. Looking for new challenges, Susan later joined forces with the JGS Group that was in need of an executive recruiting expert and business development professional. She now dedicates her professional time to helping start-up MedTech, Diagnostic and Digital Health companies find the people they need to succeed while also connecting her colleagues at the JGS Group with international start-up to medium-sized companies that are looking to commercialize here in the U.S.
When Susan is not connecting people, you can find her at the beach with her 9 year old daughter or traveling the world in search of personal growth through experiencing new cultures.
Quick Contact
rt_cf7_style